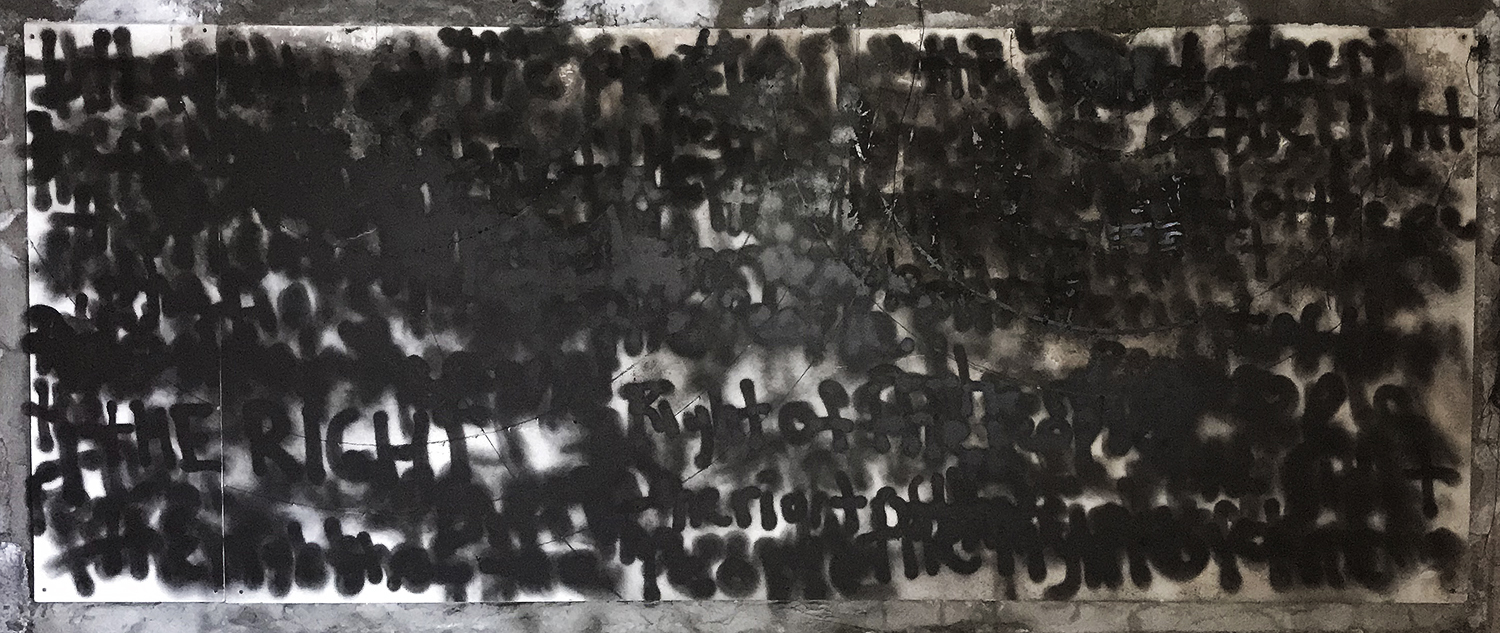 The Right of the People
Spray paint, acrylic, string, nails, & mold on panel; 51x961", 2018.
Installed at Fish Factory Creative Centre in Stöðvarfjörður, Iceland.
My response to American gun lobbyists and advocates of the Second Amendment, living amongst lax gun laws. Americans are 25 times more likely to be murdered with a gun than those in any other developed country (The Guardian).